Admission

Basic policy of membership screening
1. No matter the gender.
2. No matter the nationality.
3. No matter the age. However, young people of mental age.
4. Professional occupation specialist.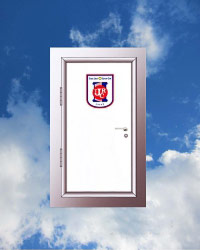 Procedure for admission
Joining in this club is done in the following procedures and order.
1. Recommendation by this club or other club members is required. The nominee (member candidate) who has been recommended participate the regular meeting four times in total and deepens the understanding of clubs and club members.
2. Appraisal by the Board of Directors and qualified screening for membership screening will be conducted due to occupational classification by the committee.
3. The member candidate's office visiting meeting agreement.
4. Detailed resume including the employment history of the candidate and a prescribed member nomination form signed by members of two clubs will be submitted.
5. Besides the recommender, you will receive an explanation about Rotary from the committee in charge. After question and answer, the prospective member will be satisfied and submit application form.
6. Notify all members of the club by writing the name of the candidate, classification of occupation, etc. and request consent of admission.
7. Once you receive consent from all members within 10 days after announcement, you will be required to pay entry fee and membership fee by the due date. Entry is accepted for the first time at this stage.
8. The entry ceremony will be held. After being officially introduced to the attending members from the chairperson at the regular meeting, we will receive the emblem (badge) and the necessary documents of Rotary.
As a general rule, the proceeding proceeds in order, but it is highly desirable that the recommender should fully convince Rotary that the member candidate is accompanied or attended as a regular guest and attending. At a later date, explanation and advice etc. of attitude as a member etc. are done. (New Member Rotary Information Seminar)
The admission fee of this club is 150,000 yen.
The annual membership fee is 150,000 yen for the first half (July to December) and 150,000 yen for the second half (next January to June) is 300,000 yen.