Club Report

Club Forum & Club Association
The club forum is a club discussion meeting and it is a meeting where members can exchange opinions on Rotary in general.
The club council is a meeting to discuss mainly club programs and activities. In addition to the members of the Board of Directors, the chairperson, other members are invited to attend.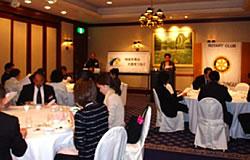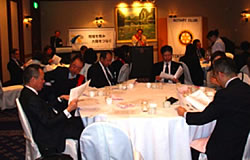 General Assembly & Election (President Nominee and 4 Board members)
At the beginning of December we will have elections for the chairman of the next fiscal year and the directors of the next fiscal year.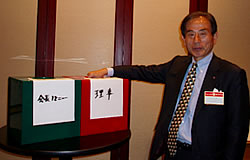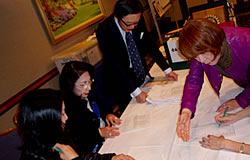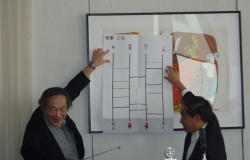 Dinner meeting
It is fashionable and cheerful regular meeting.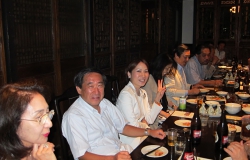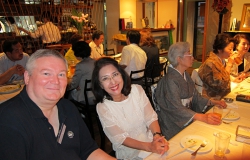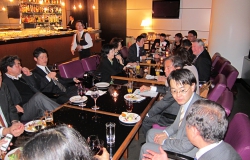 State of the lecture
Sanyutei Yushirou, Rakugo "Matsuyama-Kagami"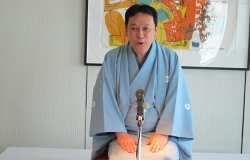 Junko Koshino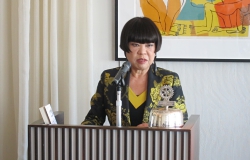 Kichiemon Nakamura & Riyoko Ikeda talk show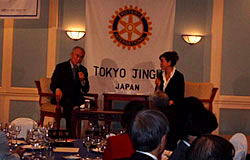 State of a little unique lecture
The room of Machiko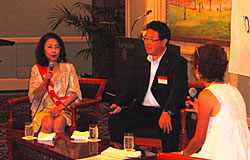 Scotland traditional costume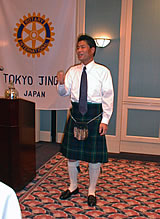 Year-end report to speak at a play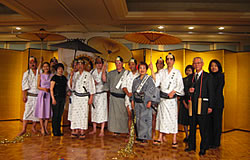 Ink painting classroom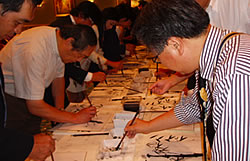 Initiation Speech
Initiation speech is a new member's self-introduction speech.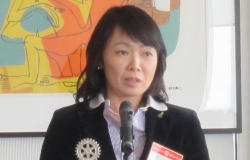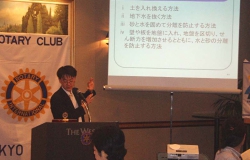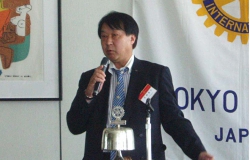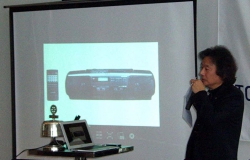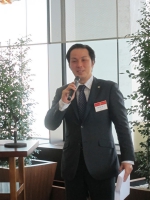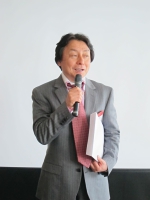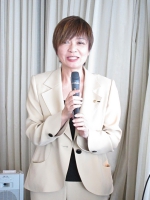 Club's 10th anniversary & 15th anniversary celebration
Club celebrations 10th anniversary celebration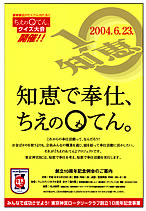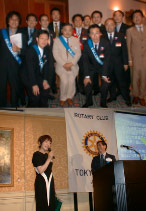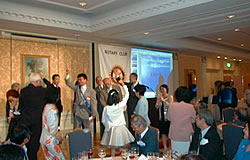 Club celebrations 15th anniversary celebration